Stories and important posts on Point of Sale & POS System Hardware
.
Starting a Cookie Business in 7 Steps
Plan your business.
Choose a business name.
Choose a business entity and register your business.
Register for taxes.
Obtain permits, licenses, and insurance.
Separate your finances.
Market your business (and start selling).
For lots of folks, baking cookies is a rewarding hobby or creative outlet. But if you're willing to put some elbow grease into it and work through some not-so-fun logistical hurdles, you can absolutely start a business in this tasty industry.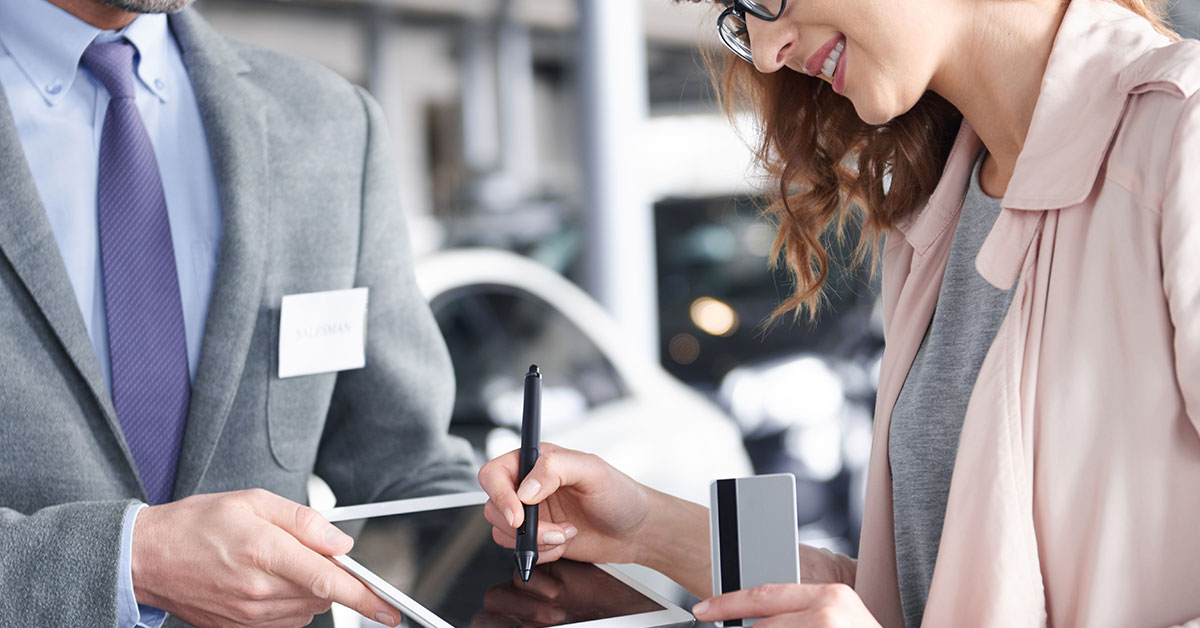 In many ways, starting a cookie business is a similar process to starting any other kind of business. Writing a business plan, registering your business, getting permits and licenses, opening a bank account—it's pretty standard fare. But there are some considerations you'll need to take into account that are particular to starting your own bakery, such as complying with home-based bakery rules and regulations.
No sweat—we've got all that covered. Here's how to start a cookie business in seven steps.
How to Start a Cookie Business in 7 Steps
The process of starting a cookie business will vary from baker to baker, plus how you plan to sell your cookies. Especially if you plan to open a bakery or a food truck, and/or hire employees, you'll have a few extra required steps. But for our purposes, we'll keep things simple and walk you through how to start a cookie business from your home kitchen.
1. Plan Your Business
Even if you're starting your cookie business as a side hustle, you can absolutely benefit from writing a business plan at the outset. Here, you'll take stock of your business's goals, financial projections, market information, and logistical processes. And, on a less quantifiable but no less important level, the simple act of writing your business plan will help you organize your thoughts, ideas, and resources for your cookie business—what you have now, what you want to achieve, and what you need to do to reach your goals.
Every entrepreneur's business plan will look different. If you're applying for business financing, then you'll need to write a separate business plan for funding. But in its most basic iteration, your plan should address at least the following: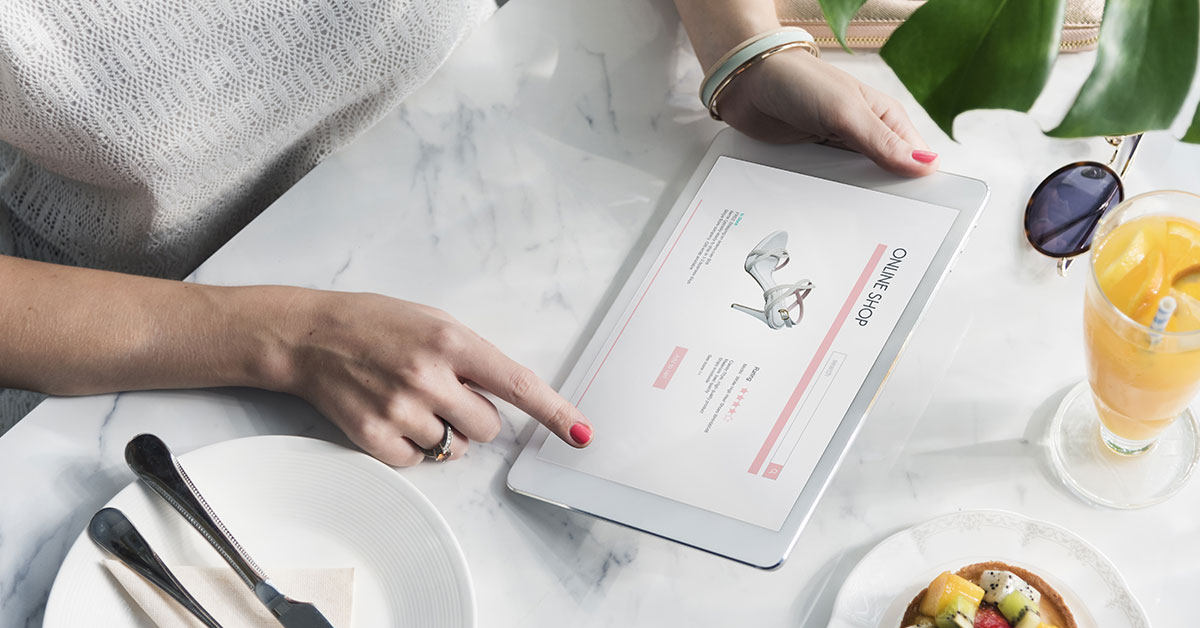 Who is your target demographic?
What are your major marketing channels?
Where will you sell your cookies?
How will your business differ from your competition?
Where will you source your equipment, packaging materials, and ingredients?
How much capital do you currently have, and how much do you need to launch and operate?
Where will you obtain startup funding, if needed?
How long will it take for you to break even, and how long to make a profit?
You should also use this opportunity to nail down your niche, perfect your recipes, write and price your menu, and get a handle on the logistics required to run your cookie business. You can even do a "dress rehearsal" before opening your doors so you can test how long it takes to bake, package, and ship each type of cookie you'll offer. You can also take stock, in real-time, of any additional equipment you may need to purchase before your official launch.
2. Choose a Business Name
If you haven't already, now's the time to come up with a business name, then confirm that that name is available for use. Start by running a Google search to make sure your name isn't in use by another business somewhere in the world. More crucially, you'll need to perform a Secretary of State business name search, which you can do quickly online, to ensure that another business owner in your state isn't operating under your name—if they are, you won't be able to register that business name with the state. Also, consider running a trademark filings search through the U.S. Patent and Trademark Office if you plan to expand your operations nationally (or internationally!) in the future.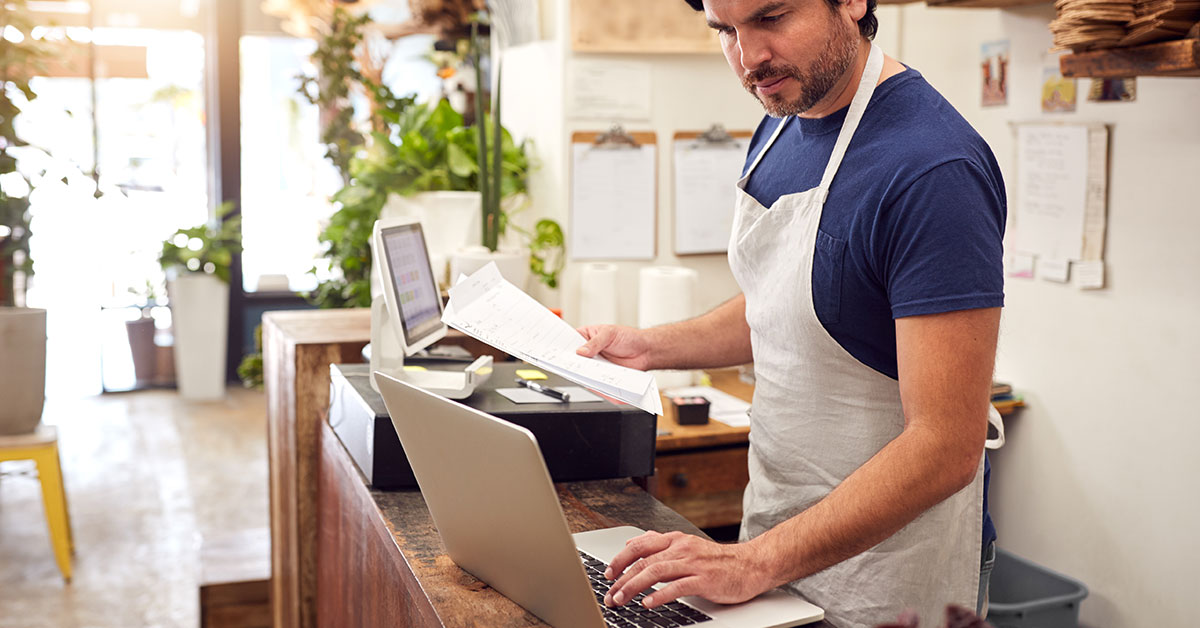 Once your name is cleared for use, purchase your domain name so you can build your business website ASAP. It's also a good idea to snag social media handles with your business name so you can start working on your social media marketing efforts.
3. Choose a Business Entity and Register Your Business
Your business entity type determines how your business is taxed, its ownership structure, your personal liability, and the registration process. Each entity type also has their own ongoing requirements.
The most common entity types are sole proprietorships, general partnerships, LLCs, and corporations, although there are a few subcategories within each of those major types. That said, LLCs are the most popular business entity type among entrepreneurs across industries, for a few reasons. LLCs are easy to form and maintain, and owners can choose whether they'd prefer to be taxed as a pass-through entity or a corporation. But perhaps more importantly, LLCs provide the owner with personal liability protection in case the business runs into legal or financial trouble.
Once you've decided on a legal entity—ideally with the help of a business attorney or tax professional—you can officially register your business with your Secretary of State's office. (Note that sole proprietorships and general partnerships don't need to register their businesses with the state.)
4. Register for Taxes
Next up in a fairly long list of bureaucratic requirements: taxes! As a business owner—just as an individual—you need to pay them. Look up your state's business tax requirements and register accordingly, hopefully with the help of an accountant or attorney.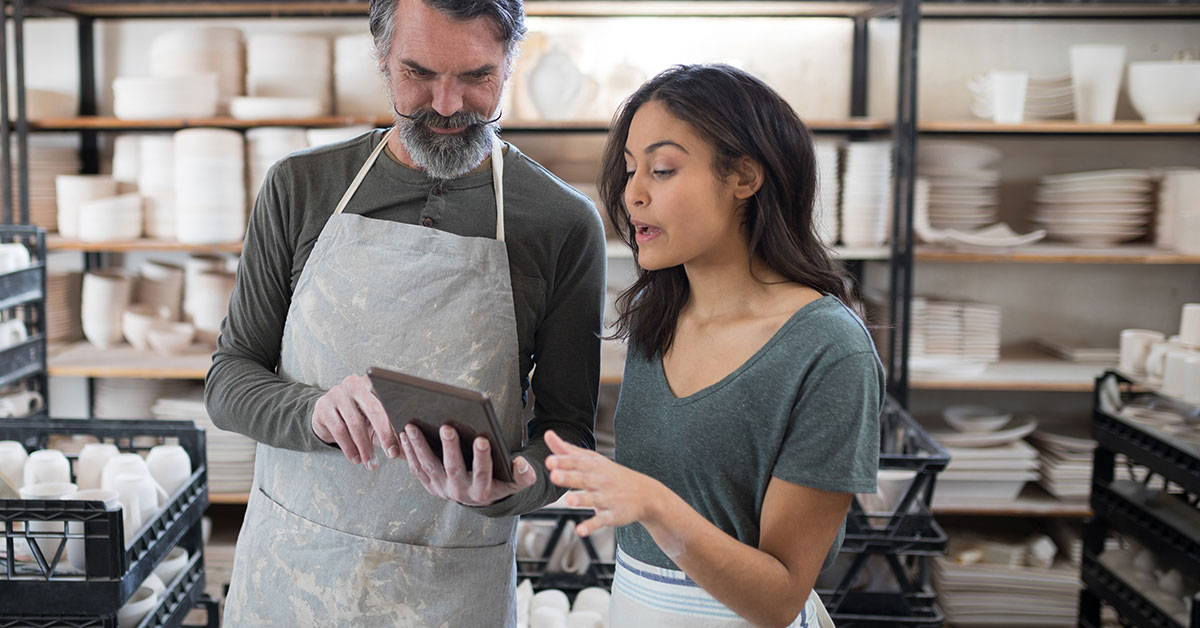 You should also apply for an employee identification number (EIN), a nine-digit number that the IRS uses to identify your business for tax and hiring purposes. You may need an EIN to open a business bank account, apply for a business credit card, and apply for business funding, as well. So even if you don't technically need an EIN (that's you, sole props and single-member LLCs), there's good reason to apply for one—which should only take you a matter of minutes if you apply online.
5. Obtain Permits, Licenses, and Insurance
Beyond any tax-related documents, you'll also need to register for other business licenses and permits that allow you to operate your cookie business. Food-related businesses in particular are subject to strict permitting and operational requirements, at both a state and a local level.
First, you'll need to find out whether your state or locality will actually allow you to run your cookie business from home (some don't). If you do get the go-ahead to work from home, you'll need to get approval from your local zoning board and health department, including a food vendor license. You might also need to obtain a seller's permit from your state's occupational or health agency to sell your items and charge a sales tax. On top of that, you'll need to obtain a business license, if you live in a state that requires it. Also keep in mind that you'll need to remain in compliance with your state's health codes and regulations as they apply to home-based bakeries, as well as the FDA's food labeling requirements.[1]
You can certainly find all of this information online, but we seriously recommend working with a business attorney or other advisor to help you navigate this step—it's fairly complex, and the stakes are high if you're not compliant.
Also, consider buying business insurance to protect your business against potential legal claims. General liability insurance is a good catch-all form of coverage, but it's best to speak with an insurance provider to learn about all your options. Food services businesses, in particular, will want to make sure they're protecting themselves as much as possible.
6. Separate Your Finances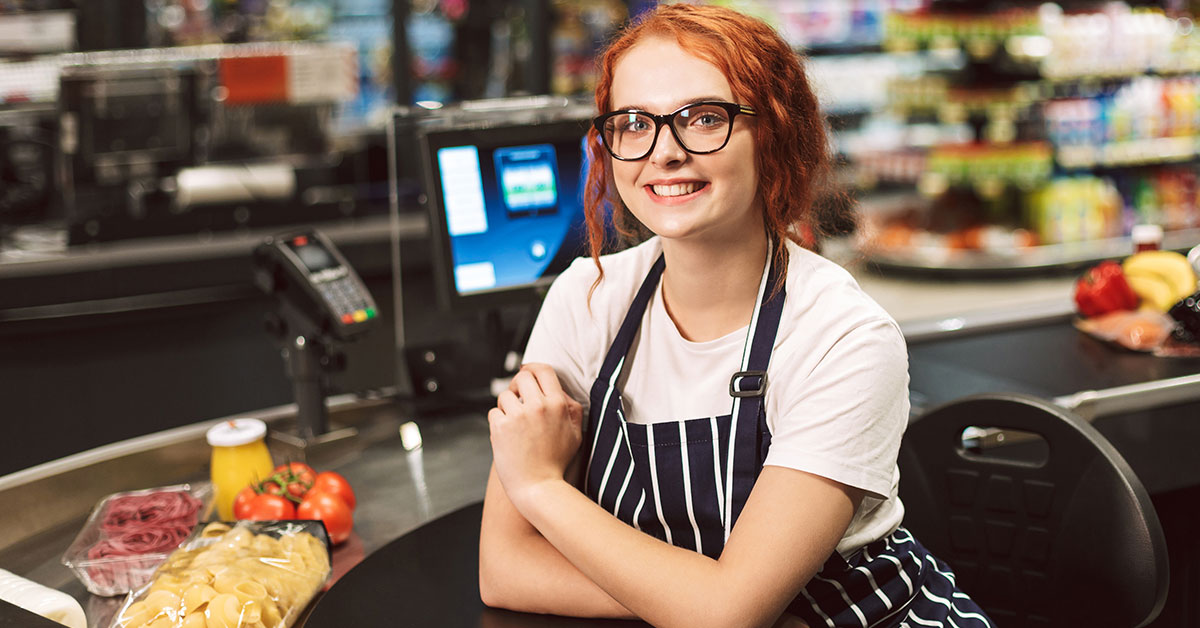 Depending on your business entity, maintaining a clear separation between your personal and business finances may be legally required. Even if that legal requirement doesn't apply to you, drawing a hard line between "business" and "personal" is important for easing the burden of filing your taxes—and any opportunity you have to make your business (and life) easier, you'll want to take. Creating this separation is relatively easy, too: Open a business bank account, apply for a business credit card, and take care to use both solely for business-related sales and expenses.
When you're first starting out, you'll likely only need a business checking account for easy access to your business's capital. (You can consider opening an interest-bearing savings account down the line, as and when your business needs it.) We recommend opening a business bank account with your personal bank, for both logistical and financial reasons—since banks encourage loyalty, they may offer their consumer clients discounts, waived fees, or other special offers when they open business accounts. That said, your consumer bank may not have attractive business account options, or you just might want to see what else is out there (which we always recommend doing). In that case, check out our picks for the best business checking accounts for small business owners.
Your business credit card will probably be your business's best friend, financially speaking: In addition to paying for all your business's smaller, daily expenses, you can also reap points, rewards, cash back, and other benefits, depending on the type of card you sign up for. Plus, applying for a business credit card is super fast and simple, and you can do so entirely online.
And to keep all your finances organized, sign up for business accounting software, which will automate, streamline, and even entirely outsource some of the most potentially time-consuming tasks involved in running your own business—and, of course, make tax season that much easier.
7. Market Your Business (and Start Selling!)
Marketing your business is an equally important aspect of launching your business as the logistical aspects, since paying customers are what differentiates a business from a hobby.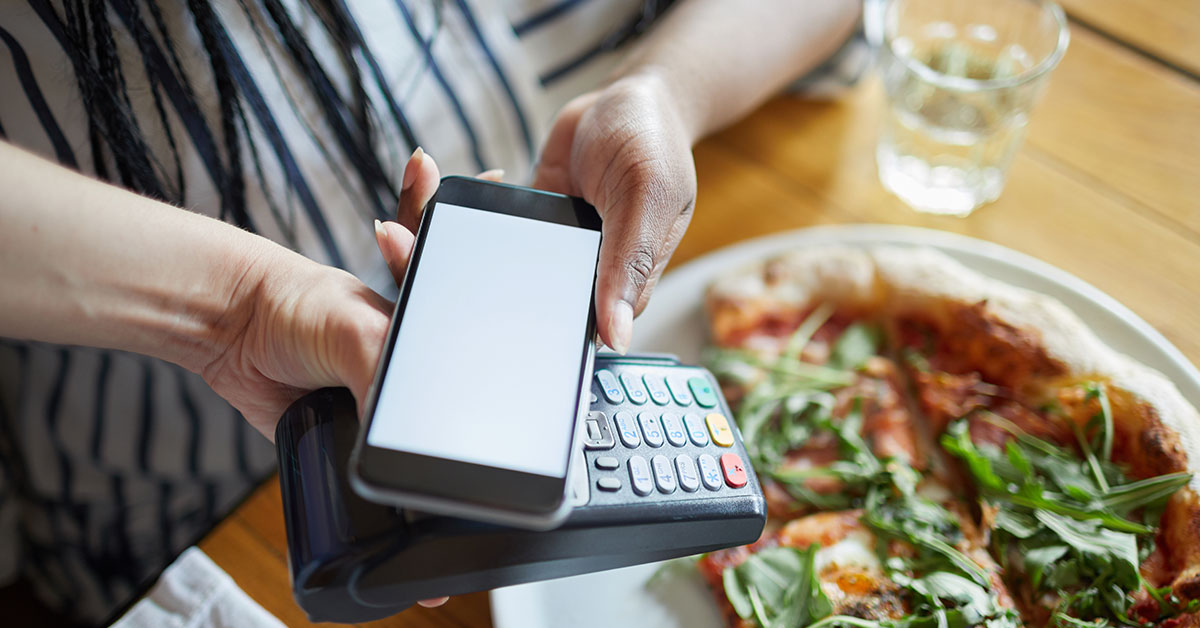 Your business's small business marketing strategy will be a multipronged, ongoing, and evolving pursuit, but social media marketing will likely be your anchor. It's best to start your social media efforts even before you're open for business to generate buzz, so create an Instagram, Facebook, and Twitter account for your business and start posting. Your pre- and early launch phases are also a great opportunity to test all your social media channels and see which garner the most traffic. That way, you'll better understand where to focus your energy as your business picks up speed. Consider setting up an email newsletter, too, as email marketing is an equally valuable online marketing strategy.
It is a truth universally acknowledged that every business needs a website. That's true even if you plan to sell your cookies in person, but if you're opening a digital storefront, then this is truly non-negotiable. In the latter case, you'll need a website with ecommerce functionality. Most major website builders, like Wix and Squarespace, offer business owners the option to set up a basic online store on their platforms. But consider Shopify if you want to build a top-to-bottom, standalone online store.
That said, don't underestimate the power of in-person marketing tactics. Word-of-mouth marketing is an especially potent tool here, so don't be afraid to tell literally everyone you know about your new venture and trust that they'll spread the news to their own networks.
Stock up on the tools and materials you'll need to sell, too. If you haven't already, design a logo and order packaging materials with that logo, plus shipping materials, so you're prepared when your first orders flood in. And if you're selling in person, get a mobile POS system so you can accept payments wherever you decide to set up shop, whether that's at a farmers market, grocery store, cafe or restaurant, or from your own home.
The Bottom Line
Starting a cookie business requires a good amount of logistical work, and a lot of self-promotion, so monetizing a baking hobby may not feel like the right move for every baker. That said, turning your passion into your career can be incredibly rewarding—not to mention the possibility of sharing your treats with a customer base that extends way beyond your family and friends.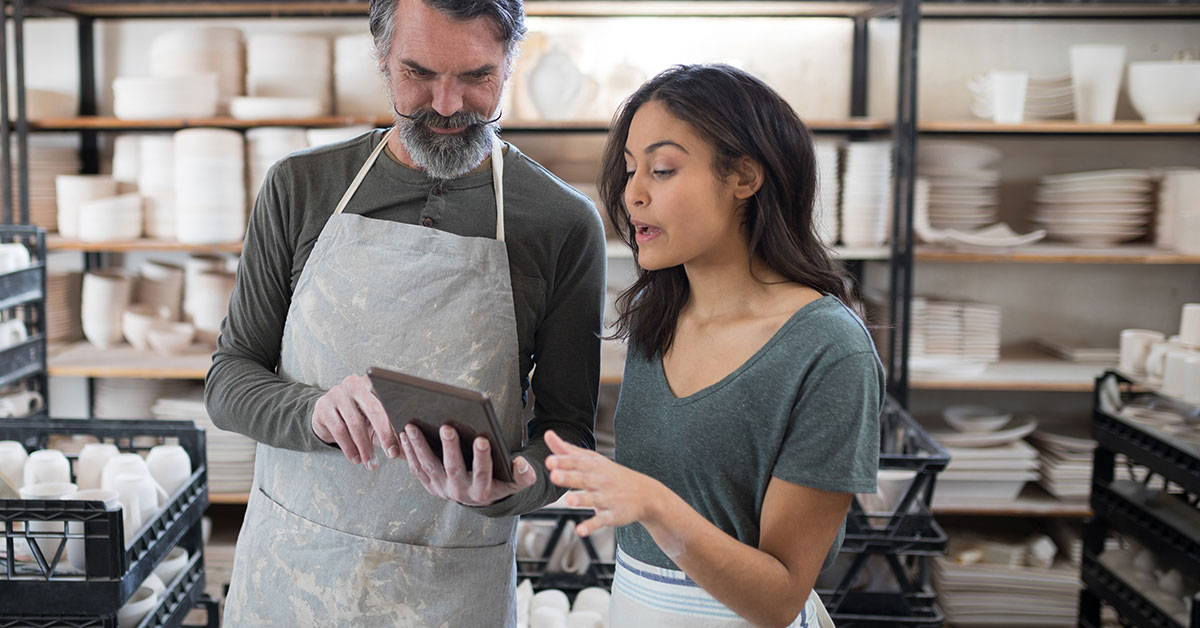 And if you do take the leap and start your cookie business, know that you don't have to go it all alone. As we also mentioned earlier, your accountant or attorney can act as your right-hand person throughout lots of the trickier steps required here. You also have the option of checking out your local SBA office or SCORE chapter, where you can receive free guidance and resources. We also have a huge resource library that covers virtually every aspect of starting, financing, managing, and growing a business. So don't be afraid to delegate or ask for help; that way, you can focus on doing what you really love—baking delicious cookies.
Article Sources:
1. FDA.gov. "Food Labeling Guide"
This post was first provided on this site.
I hope that you found the above of help and/or of interest. Similar content can be found on our blog here: enterprisepointofsale.com
Please let me have your feedback below in the comments section.
Let us know what subjects we should cover for you in the future.